The Graduating Class 2019: (From Left to Right) Elizabeth Gray, Instructor; Candace McKenna; Jody Bernston; Elaine McClain; Carrie Blair; Zarabeth Wilkins; Jennifer Condon; Ellen Lipinski; Donna Witte; Charlene Hoffman; Denise Mayer; Shelby Campbell; Susan Fusillo; Emily Painter; Rocky Angell; Bana Leiker; Juliana Rose; and Karen Guzak, Instructor.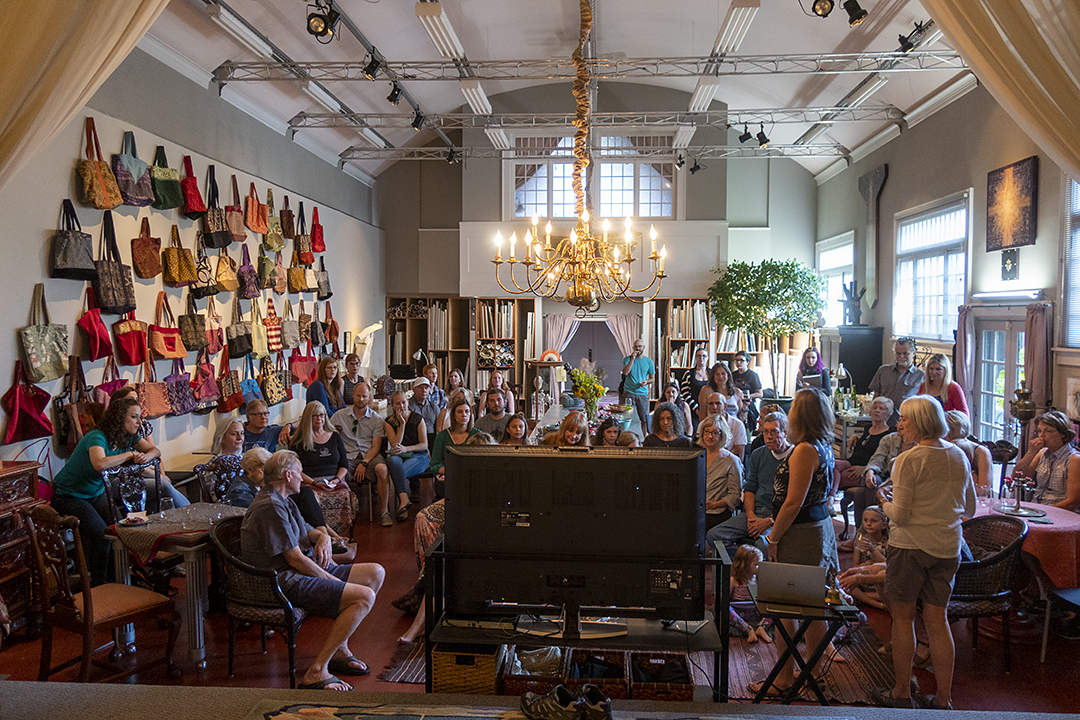 The Graduation Reception for students and family members was held on July 30th at AngelArmsWorks Studio where much of the training was held beginning in Janurary 2019. Elizabeth Gray presented a review of the past six months with pictures and stories.
Emily Painter gave a touching tribute to the inspiration of a being part of the extraordinary group of women upon receiving her dipolma, and closed with a plea for the new teachers to share this power with their students.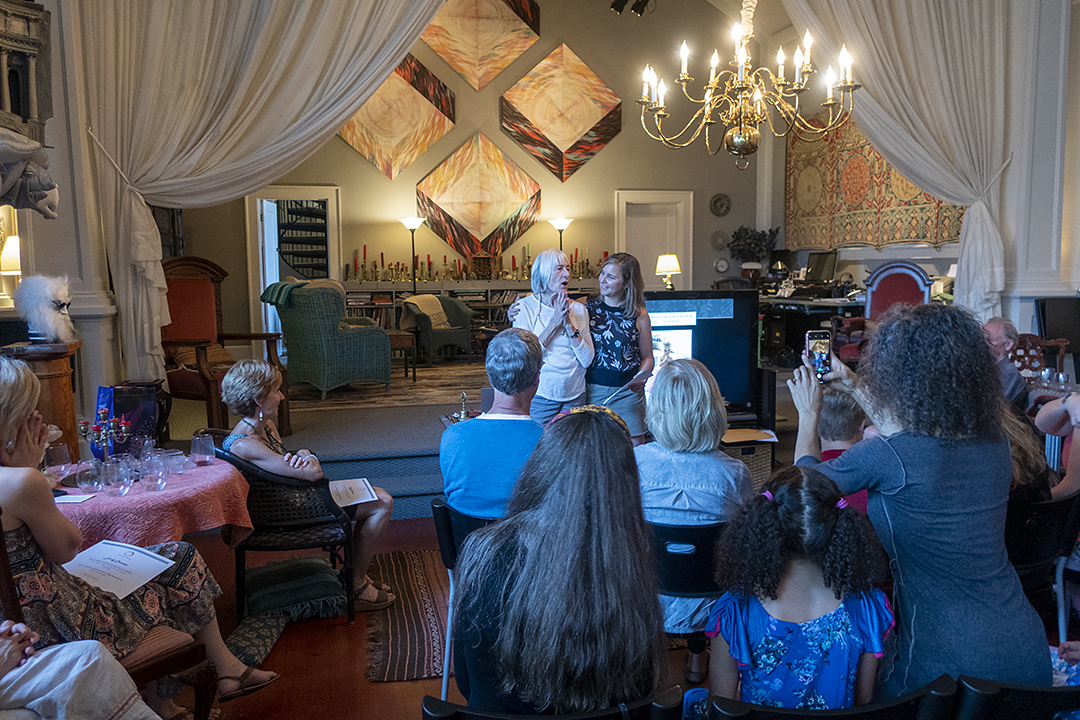 Instructor Karen received a dipolmia as well though she has over 2,000 hours of teaching experience, but now 200 hours are certified by the Yoga Alliance.
Donna Witte took the lead presenting the class members' gift to Elizabeth and Karen.
We added a Flickr account, password: "Class2019" for your pictures … check out what Karen found on Facebook (not everybody uses FB these days).