Photo op of Graduating Class 2019 for family members.
Senior yoga teachers Elizabeth Gray and Karen Guzak partnered to bring the ultimate in yoga teacher training to Snohomish.
The 200-hour Yoga Alliance Certified program immerses the student in the teachings and practices of Viniyoga, a style of yoga that adapts the various means and methods of practice to the unique condition, needs, and interests of each individual.
The seven-month training began January 10, 2019, and culminated in a five-day, four-night yoga retreat in July at the North Cascades Institue.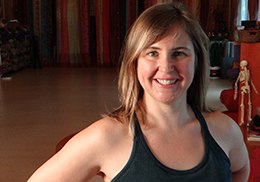 Elizabeth Gray, the founder of Sarva Yoga Therapy, has completed a 200-hour yoga teacher certification with 8 Limbs Yoga Centers and a 500-hour certification with Essential Yoga Therapy in the Viniyoga tradition. She is also an IAYT Certified Yoga Therapist. Elizabeth is passionate about helping students positively transform their lives through the practice of Yoga.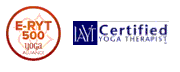 Karen Guzak, the owner of Yoga Circle Studio, has been practicing yoga for 29 years and teaching for 19. She has earned a reputation for her abilities to teach to each student's individual need. She continually collaborates and studies with several other master teachers to expand her knowledge of yoga. Grace and Humor guide her.
Please note the links above were for the Class 2019, if you are interested in the 200 Hour Yoga Training course to be offered in 2020, please contact Elizabeth or Karen.
. . . .